Hi everyone & Welcome back to my blog!
Do you know what is a Sicilian"granita"?
Granita is something very typical from Sicily (especially eastern side) and is basically what you probably call a shaved ice, a slush, or similar. Made with fruits or nuts, sugar and grinder ice is nice, cool and refreshing, perfect when the sun is hot and you want to have a rest.
In the southern part of Sicily the granita is particularly good and they prepare it with so many different flavors: pistachios, figs, coffee, watermelon, mint, ecc… besides the most classic one that is made with Sicilian lemon.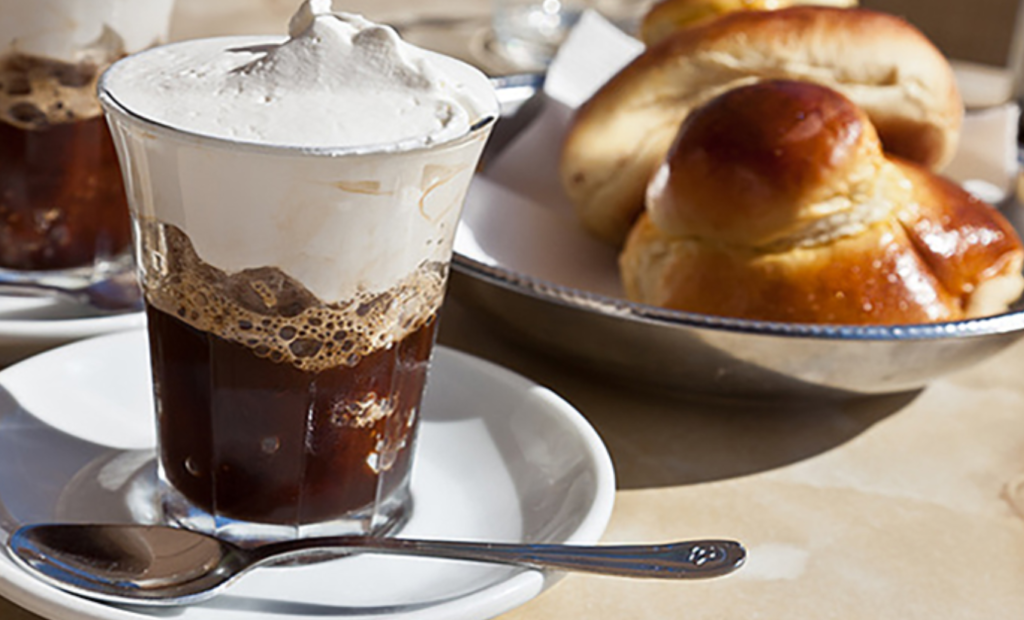 In Messina though a traditional one is called the MEZZA, and it's with coffee and whipped cream on top.
Perfect for your summer breakfast, accompanied with the other Sicilian delicious MUST: the super soft brioche!

Everyone is on holiday right now so I want to wish you all Happy Ferragosto!
(Ferragosto is our Summer National Holiday on August 15th).
Drink lots of water, eat well and enjoy your Summer vacation wherever you are!
(The picture here is from scirokko.it)