Happy New Year to all my readers and foodies!
Yesterday, January 1st to celebrate the arrival of 2022 I baked a lovely Christmas cinnamon wreath!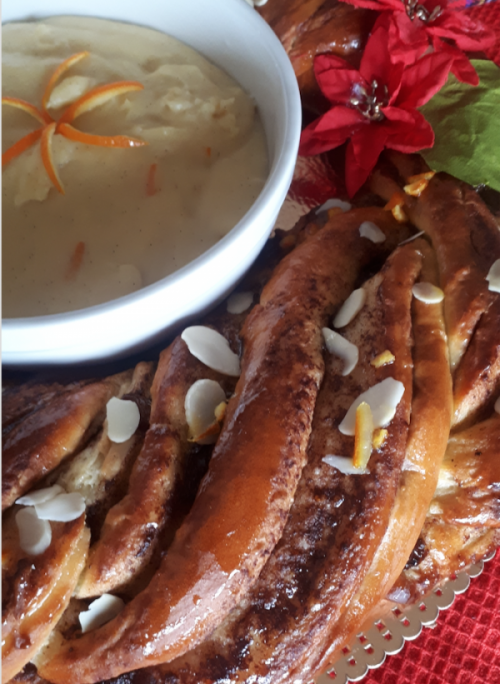 I put a personal touch by adding some raisins, abundant orange zest and a custard cream flavored with Sicilian Marsala wine.
Cinnamon and orange are comfort food for me and I love the shape of this wreath, as it is very festive and joyful.
The result has been incredible and everyone loved it.
I always need to remind myself to keep that joy inside even if times are hard.
We have all been through a difficult couple of years. Some of us lost dear ones, some other lost jobs or struggle with other issues, but we can always find lots of good reasons to be grateful and be thankful.
I wish that all of you can do the same and although some of us are still very confused on where we should head next, or which decision to take in this new year, I trust that we will soon see the light at the end of the tunnel. Keep the faith and hang in there!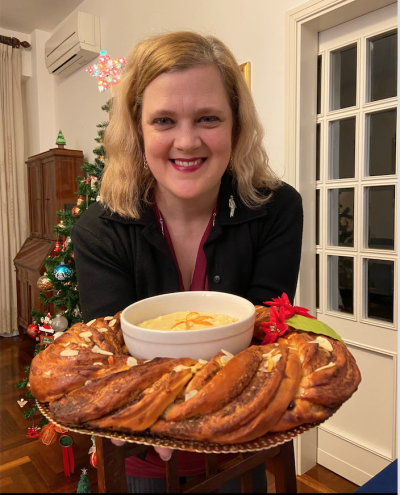 With all my best wishes from The Sicilian Cuisine Blog