Bomba gelato, scorzonera and giardinetto are the Sicilian traditional ice-creams.
Have you ever heard these funny names before? If not, it means you are too young to remember.
Good for you!
A tale that mixes Sicilian history, tradition and what we like to refer to as Palermo's Belle Epoque!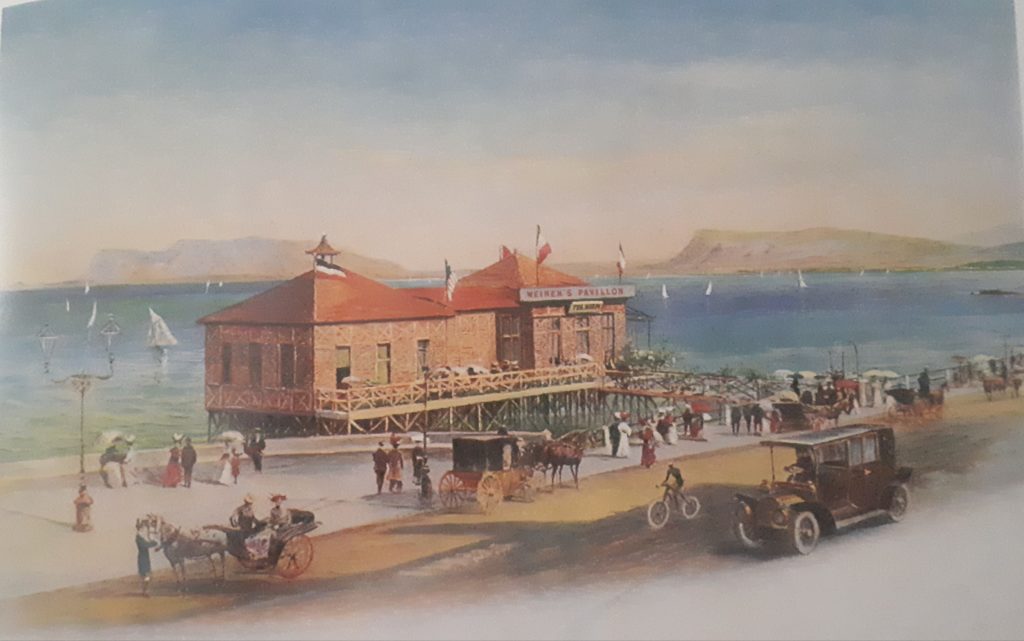 The period in which the capital of Sicily was wealthy and flourishing, the period of Art Nouveau style in architecture and the internationally renowned Florio family dinasty.
In this period Palermo was reigning undisputed as crucial cultural and commercial center. Rich families used to go out on a Sunday afternoon to have some artisanal gelato, while admiring people and carriages walking by on the promenade by the sea.
There were three different types of gelato that were produced in ancient times and become extremely popular at the end of the XIXth century and beginning of the XXth, up until the years following the Second World War.
They were called gelati al pezzo or pezzi duri (which literally means pieces of ice-cream or hard pieces).
Basically homemade ice cream stuffed with meringue and candy fruits round shaped.
During the 70s-80s the stuffing was substituted with whipped cream which gave more lightness and freshness to the product.
Still extremely rich in taste, they were eaten on the table as summer dessert, also because the "walking ice cream" had not been invented yet.
Prepared in the old way and with the old flavors they are also called bombe (meaning bombs) because the maestri gelatai started to use the bomb shell to shape those rounded gelati, as they could not afford to buy new metal moulds.
The scorzonera (here on the right) has typically 2 colors and 2 flavors: jasmine (white) and cinnamon (pink).
It is called this way because in addition there used to be also a third ingredient in the mix, which was extracted from a plant (the scorzonera Hispanic).
Over the decades the scorzonera disappeared, leaving the ice-cream with the other 2 flavors, but oddly enough kept his original name.
If you ask anyone why it is called that way they won't have a clue!
Last but not least the "giardinetto" here on the left.
It is a big block of ice-cream cut in slices, as it has a rectangular shape and is a mix of 3 flavors.
It has the color of the Italian flag: green (pistachio), red (strawberry) and white (citrons), with also candies on top, it was created by a gelatiere named Cacciatore to celebrate the coming to Sicily of Giuseppe Garibaldi.
Nowadays in Via Messina Marine, in Palermo, in the area known as Romagnolo, there is a Pasticceria/Gelateria: "Da Jose", where you can still taste all these amazing pieces of ice-cream during the summer season.
Last Sunday, which was the festivity of the Assumption, I bought 3 gelato-bombs: coffee, hazelnut and nougat flavor.
Needless to say they were all superb and were appreciated by the whole family, even by the hardest palates to please, like my dad. The ice-cream itself was delicious (one of the best hazelnut and coffee I have ever had).
The coffee flavor was again made in the old ways: water instead of milk.
That's why has such a strong flavor and color.
The combination with the super fresh and light whipped cream was PERFECT.
Even the candies, which I was not excited about were giving that bit of extra sweetness but also that different texture in the mouth.
The only small disappointment was not being able to find the famous Riso Paradiso flavor which was a chocolaty bomba that my mum and dad remember as kids and always told us how delicious and scrumptious it was. Hopefully next time?
At Josè they told me they do it once in a while, so you must be very lucky to go there and find it but I will try again.
Apart from that, a massive round of applause to Josè for the incredible work of this Gelateria and to keep up the old Sicilian tradition, just like my grandpa Pietro used to do after World War II.
I felt we were a little closer to him just by eating those pezzi that he prepared and shaped with passion for such a long time.

Da Josè – Gelateria
via Messina Marine, 267 – Palermo, Italy
All the images and content of this post belong to The Sicilian Cuisine Blog and you are not allowed to copy or take any part of it without the creator consent. All right reserved.