Are you crazy about Sicilian food and products? Do you miss your local cannoli and the exquisite arancine? Well… stop for a second and read this post.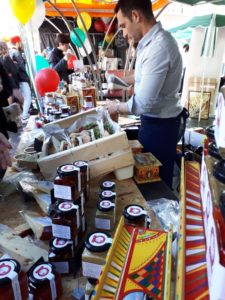 This week-end in Spitafields, (London) you have the opportunity to breathe and taste a bit of Sicilian Culture. The "Made in Sicily", infact, has arrived in London in a proper metropolitan market where you can find Sicilian food stalls but also artisanal craft, handmade products, an art exhibition.
I rejoyced when I saw my favorite cheese of all times: the primosale, also in the version with black pepper and red pepper, but also the fabulous caciocavallo ragusano.
I also decided to buy a biological honey handmade in an Agriturismo near Noto, in the south of Sicily.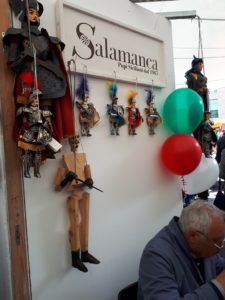 Moreover, especially for the kids, there is going to be a performance of the renowned Sicilian marionettes or puppetts (l'Opera dei pupi).
Don't miss the celebration of such an amazing culture, where not only your stomach will be fed, but also your imagination and your creativity.
The Sicily Festival 2017 is organised by PopUp Market Sicily and takes place in Bishop Square, London on saturday and sunday the 20-21 of May.